Counselling and Psychotherapy
Psychotherapy provides a safe , confidential place for you to talk about your behaviours, thoughts and feelings around your current issues. The goal is to enable you to discover more constructive ways to cope into the future.

Accessing therapy in the pandemic

Psychotherapists have responded quickly to moving their sessions to online or telephone, and while it's a very different experience from what we are used to, many clients and therapists are finding it an effective way to maintain contact.

There are a couple of points to consider when talking to me from home:

Will your conversation be overheard by a family member in lockdown with you?

How reliable is your internet access? It may not be easy to ask other family members not to stream You Tube etc during your session. Your phone may be more reliable.

Make a space for you to transition between your online work meetings or the demands of family. Ten minutes on your own can provide much-needed headspace to make the most of your session.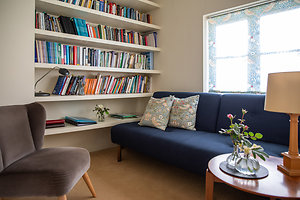 I work with people just like you. Don't struggle on your own

Over the years I have worked with hundreds of different people with hundreds of different issues; people who are just like you.
People come to therapy for many different reasons, such as:

Abuse
Affairs and betrayals
Anger
Anxiety
Bereavement
Bullying
Childhood issues
Depression
Difficulties with food
Emotional abuse
Family issues
Grief
Intergenerational trauma
Loss
Low self confidence
Low self esteem
Relationship issues
Sexuality
Suicidal thoughts
Work related stress

If you have something on your mind and need to talk, contact me.

There are a couple of areas where I have a particular interest. These are body image and low self-esteem.